Swansea City Community Trust celebrates | PL Kicks
27th May 2020
Foundation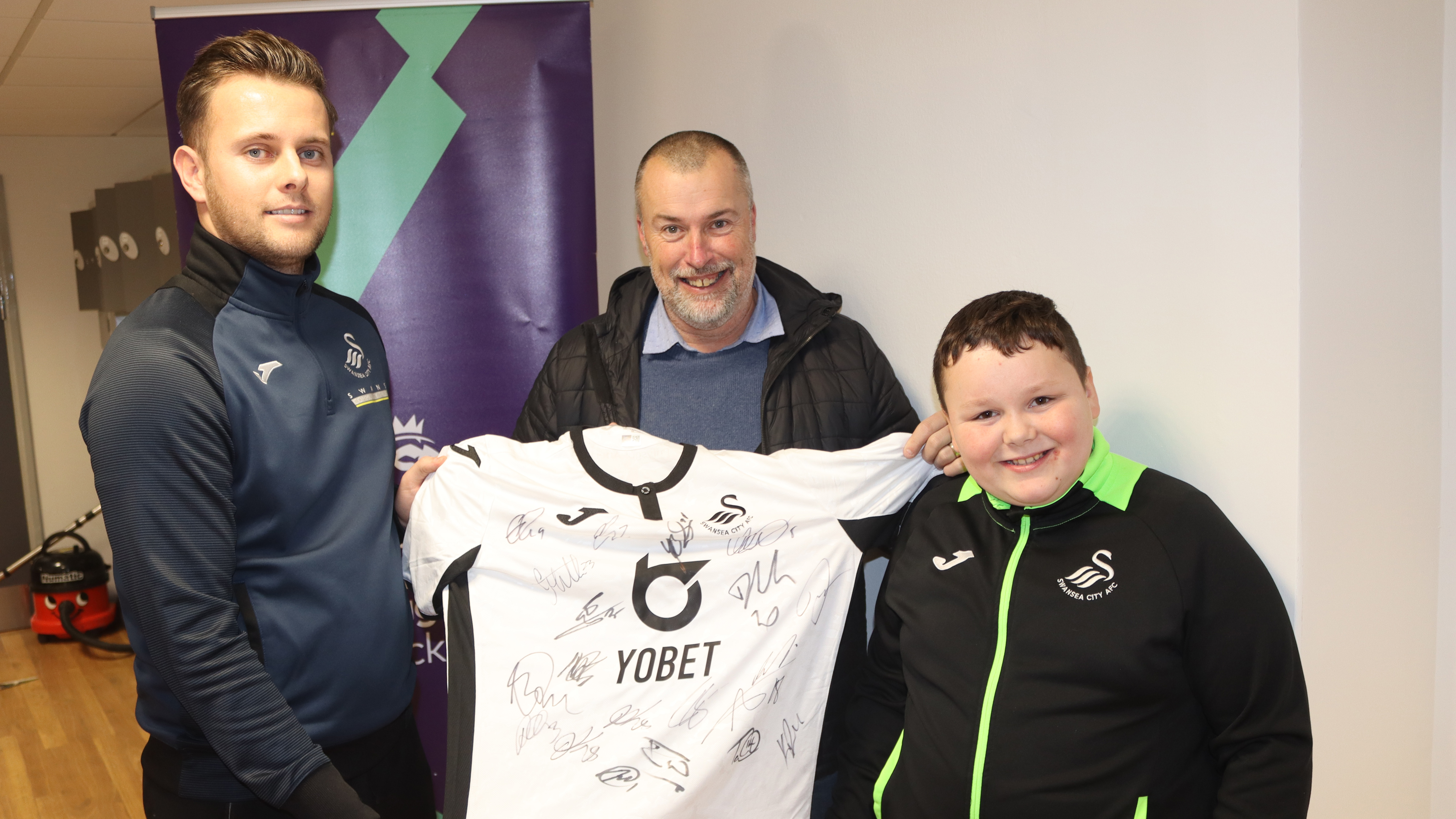 This week Swansea City AFC Community Trust are reflecting on their impact in the local community. Today, we look at the success of their Premier League Kicks programme.
The Premier League Kicks initiative uses the reach and appeal of the Premier League to regularly engage children and young people - of all backgrounds and abilities - in football, sport and personal development, providing a trusted, positive influence in high-need areas across England and Wales.
The project runs on a weekly basis, giving young people between the ages of eight and 18 across south west Wales the opportunities to play, coach and officiate in football and a range of sports.
Although the immediate emphasis of the programme is football, Swansea City Community Trust coaches work in partnership to support the younger generation with societal challenges and improve community safety, through their partnership with the police crime commissioner, South Wales Police, Dyfed Powys Police, youth services, local councils and other sports providers.
With free sessions being delivered across south west Wales, the Swans Community Trust have worked closely with numerous young children who have experienced the physical and social benefits that sport can have on one's wellbeing.
Brandon White, a regular participant at the Friday Night Kicks sessions in Morriston Leisure Centre, exemplifies the benefits. 
"I remember the first session Brandon attended," says Jamie Thomas, a PL Kicks coordinator at the Community Trust.
"He walked in with his Swansea City kit as a shy young person who looked out of his comfort zone.
"He expressed his love and passion for Swansea City. I could see straight away that he had a great personality."
Gareth Evans, Brandon's foster dad, believes the Community Trust's Kicks sessions have been a crucial factor in Brandon's development.
"We've had Brandon since he was two years old. It has been a difficult time with Brandon, he has autism, ADHD and Tourette's," says Gareth.
"He loves football. Football is his life and he loves the Swans. So, everything we do on a Friday has to revolve around his Friday night Kicks!
"These sessions have benefitted Brandon greatly. He is now interacting with children of his own age, there are now no violent outbursts as there were before.
"These sessions really have done Brandon the power of good."
To congratulate Brandon on his development through the PL Kicks programme, he was invited to the Liberty Stadium for a tour with none other than Swans legend and club ambassador Lee Trundle, as well as first-team winger Jordon Garrick.
Without the funding from the Premier League, these free footballing sessions across south west Wales simply would not happen and an opportunity for young people to reap the benefits from physical activity would be lost.
Thanks to the Kicks programme, the Swans Community Trust are having an important impact on the lives of hundreds of young people.
If you would like more information about the Trust's Kicks sessions, such as dates and venues, please contact youth engagement lead Craig Richards via email (craig@scfccommunitytrust.co.uk).