Swansea City Community Trust Celebrates | Premier League Primary Stars
25th May 2020
Foundation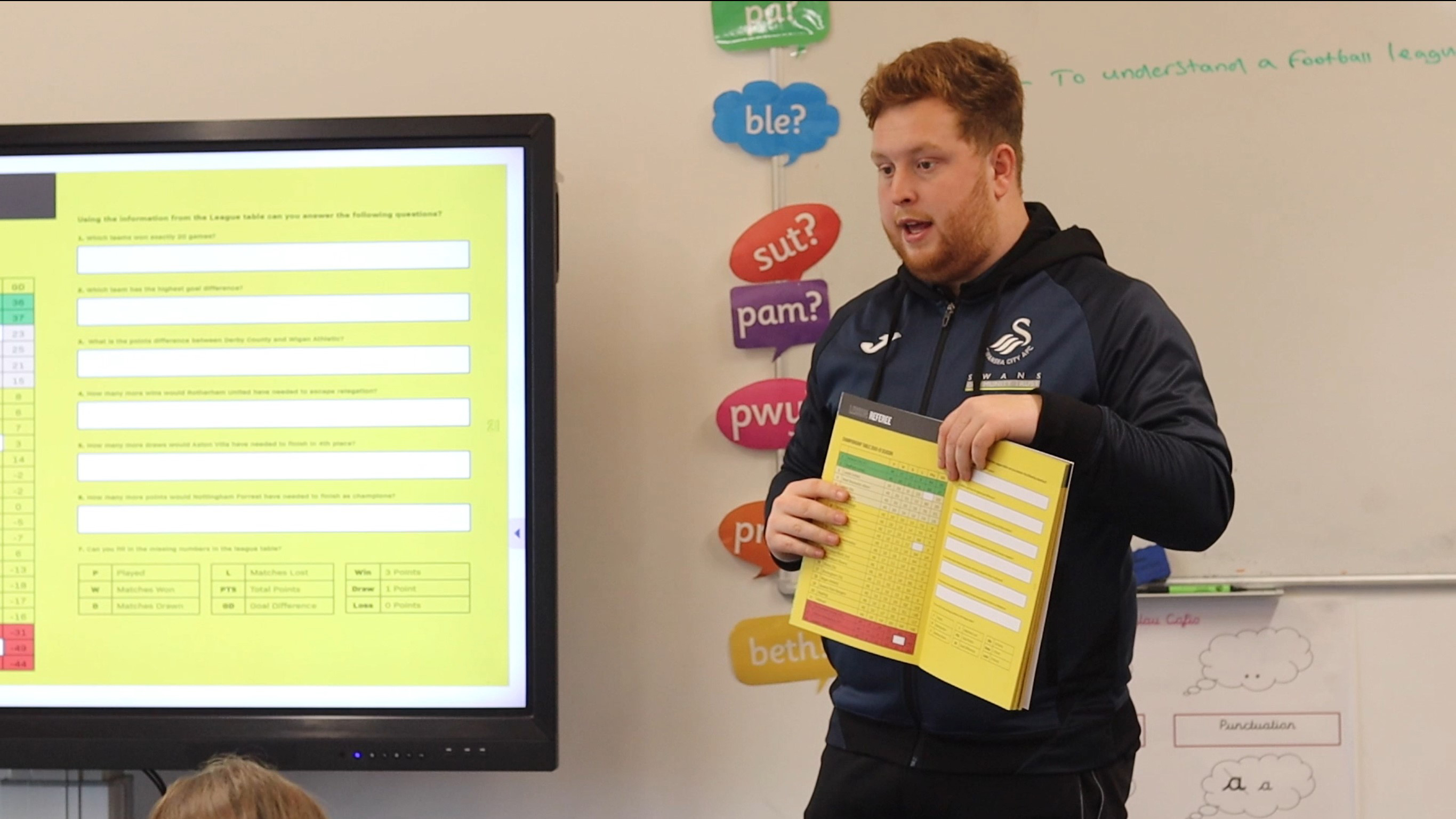 This week Swansea City Community Trust are reflecting on their impact in the local community. Today, we look at the success of their Premier League Primary Stars programme.
The Premier League funded Primary Stars programme uses the appeal of professional football clubs to inspire children to learn, be active and develop important life skills through the power of sport.
The Community Trust's involvement in this programme is through the delivery of classroom activities and high-quality PE, whilst also providing invaluable teacher support and fun competitions and events throughout south west Wales.
The Trust's classroom engagement activities are delivered in partnered primary schools with the aim of using the appeal of Swansea City to inspire pupils to become passionate about literacy, numeracy and other key subjects highlighted in the national curriculum.
Ysgol Pen Rhos, located in Llanelli, has been a long-serving partner with Swansea City Community Trust and exemplifies the profound impact the Primary Stars initiative is having in primary schools across the country.
Ysgol Pen Rhos also houses free Premier League Kicks sessions every Tuesday and Wednesday evening for young people in the Seaside area on its state-of-the-art playing surface, as well as hosting the FA Primary Teachers Award courses for budding primary PE teachers.
Through this ongoing partnership, the Swans Community Trust has had a profound impact on the lives of young people in Llanelli. Joe Judd, headteacher at Ysgol Pen Rhos, believes the sessions have been invaluable.
"In my opinion, as the headteacher, it's been value for money. The quality of people coming into the school is excellent, and the kids love the structure of the lessons. I couldn't recommend this programme highly enough," he said.
Swansea City Community Trust's implementation of Primary Stars sessions has also led to the launch of a parent engagement programme in Waunceirch Primary.
These sessions encourage parents and guardians to come into the school to oversee the progression of their child during literacy and numeracy sessions delivered by Community Trust coordinators.
Parents and guardians can get involved with their child's learning and help them reach their potential by breaking down the barriers that divide learning at school and at home.
Louise Williams, deputy headteacher at Waunceirch, has seen the first-hand benefits of Swansea Community Trust's involvement in the school.
"In 2015, 16% of our pupils were reading on or above their chronological age. With this initiative, we are proud to say that 79% of our pupils are now reading on or above their age.
"For us, it's so important for the parents to get involved in their children's learning for them to understand how their children learn, and to see the skills that they are developing."
As our video case studies demonstrate, the Premier League Primary Stars initiative is having a profound impact in south west Wales communities, helping children reach their full potential through the power of sport.
For more information about Swansea City AFC Community Trust's Primary Stars programme, please contact Primary Education lead Curtis Grant via email (curtisgrant@scfccommunitytrust.co.uk).
To view one of our video case studies, please click on the play button in this story.