Swansea City Community Trust Launch Summer Kicks Sessions
30th July 2020
Foundation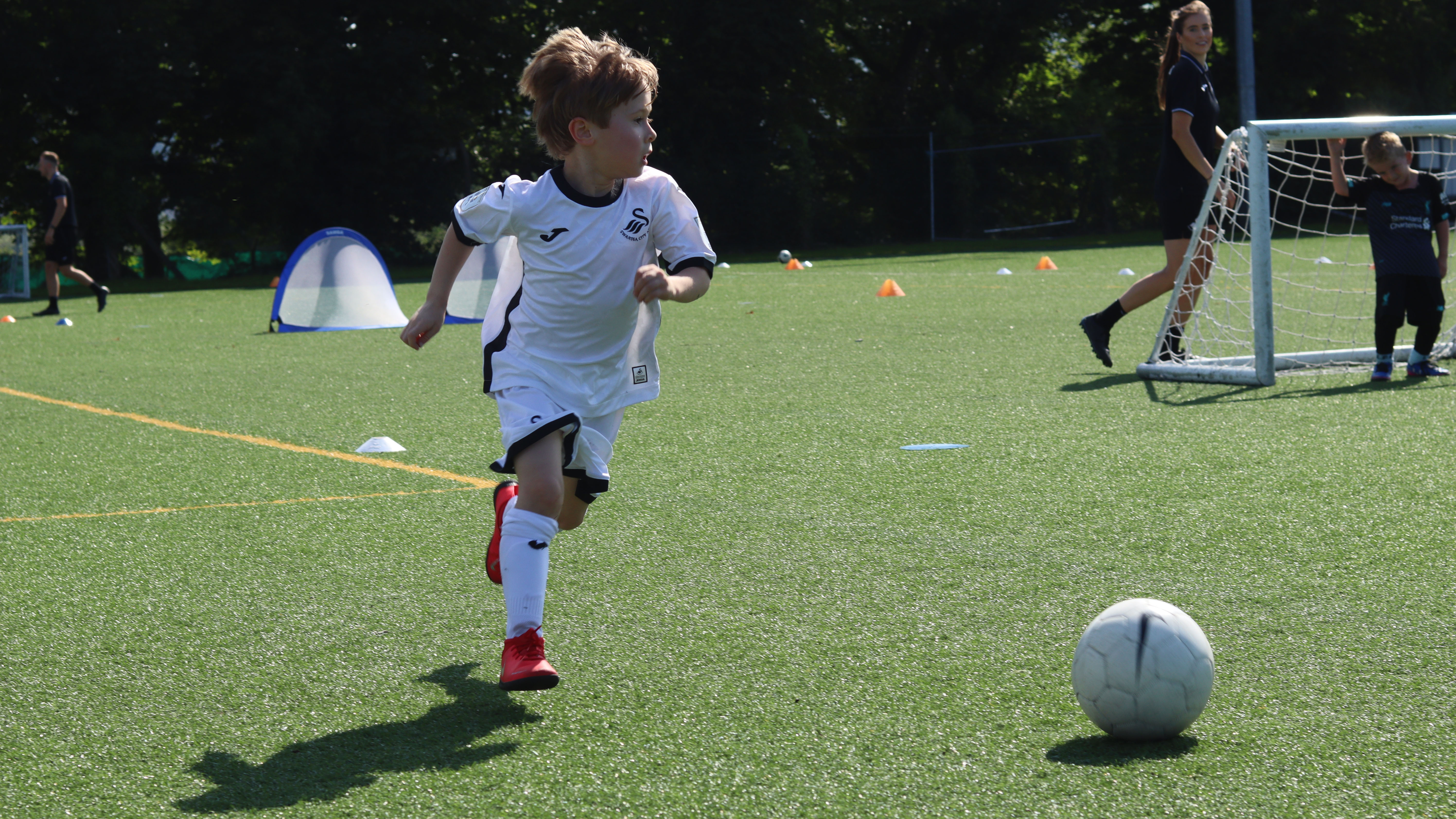 Swansea City Community Trust are delivering Summer Kicks football sessions for young Swans aged between six and 12 throughout August.
Mixing elements from our Soccer Camps and Premier League Kicks initiatives, the new Summer Kicks sessions aim to fill the gap in Community Trust delivery and restore a sense of routine amid the Coronavirus crisis.
Open to boys and girls of all abilities, the sessions are a perfect opportunity to keep your young Swans active during the school holidays. Children will enjoy fun technical activities, small-sided games, and competitions – all delivered in a safe and friendly environment whilst adhering to FAW COVID guidelines.
Sessions will be two hours in length and bookings will be taken on a first come, first served basis. Please note a £2 registration fee will be required to confirm the booking.
Jamie Thomas, Premier League Kicks Coordinator at the Community Trust, is excited to kick-start the programme.
"We are delighted to be able to return within the community to offer our Summer Kicks football sessions," he said.
"We are excited to finally be able to engage with participants and return to some sort of normality with our presence within the community.
"Our sole focus will be to create an environment for everyone to have fun, as well as supporting every individual's physical and mental health whilst working on their football development in a social environment.
"We look forward to seeing you all over the course of the summer."
These sessions will be taking place across south west Wales. Please visit HERE to see a full list of dates and venues.
The sessions will be split into morning and afternoon groups according to age ranges, as outlined below:
Morning Groups
09:00 – 11:00: Ages 6-7
09:20 – 11:20: Age 8
09:40 – 11:40: Age 9
Afternoon Groups
12:00 – 14:00: Age 10
12:20 – 14:20: Age 11
12:40 – 14:40: Age 12
Visit HERE to register your interest and confirm your child's place.
For more information on the Summer Kicks programme, please email Stephen Greene on: stephen@scfccommunitytrust.co.uk.