Swansea City Community Trust's Every Player Counts sessions return
9th October 2020
Foundation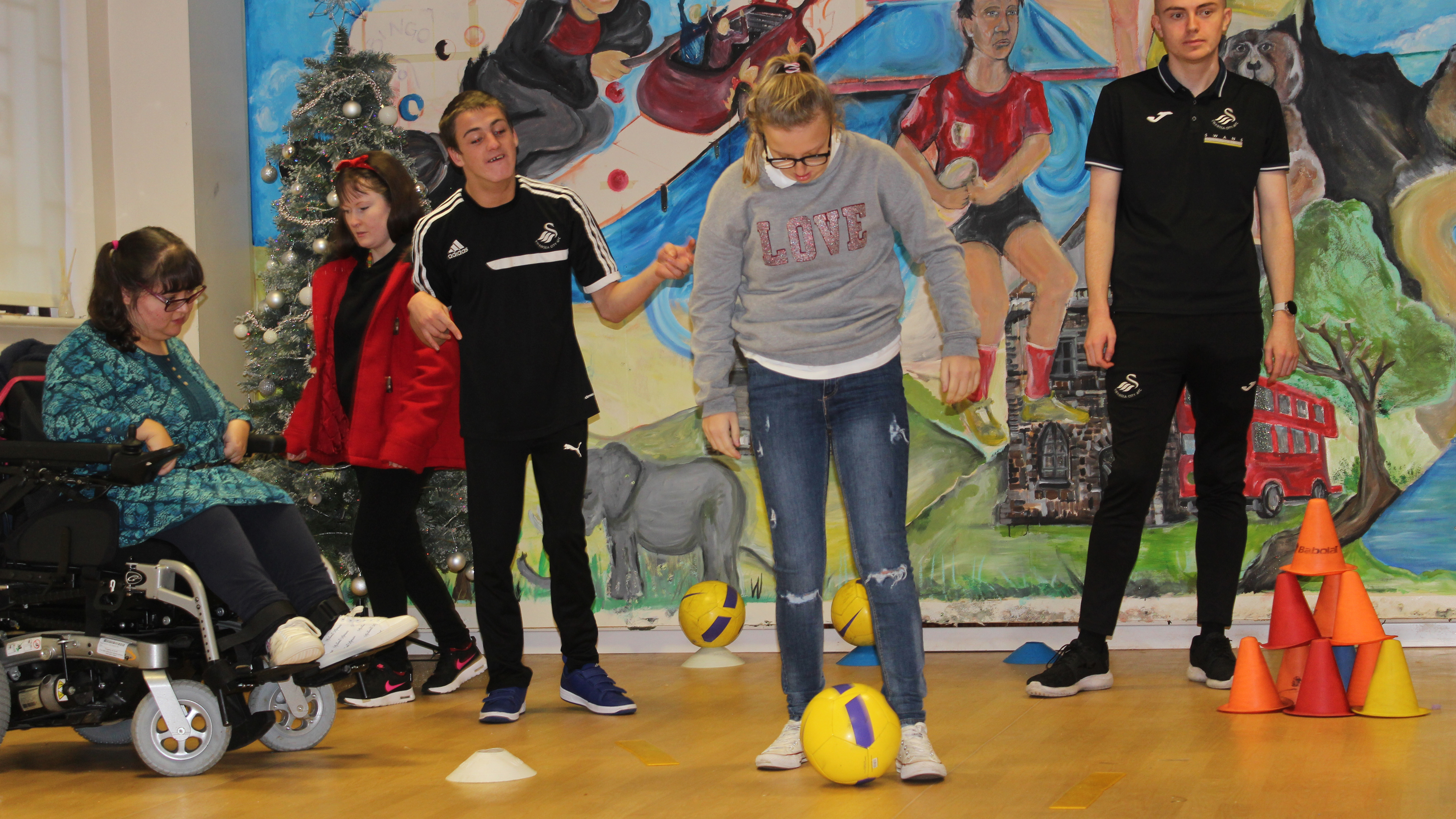 Swansea City AFC Community Trust is pleased to announce the return of its Every Player Counts programme.
Partnered with the EFL Trust and Wembley National Stadium Trust (WNST), the programme aims to increase sports participation among young people and adults with disabilities.
Starting next week, our autism-specific football sessions will run every Tuesday at PlayFootball, Swansea (SA5 7HR), with a session for six to 16-year-olds from 4pm until 4.45pm followed by one for participants aged 16 and above from 5.15pm to 6pm.
The PAN-disability sessions also return every Friday from 5pm to 5.45pm for participants aged between six and 16 at Morriston Leisure Centre (SA6 6NN).
Participants are advised that these sessions will be delivered in accordance with the latest social distancing guidelines.
Richard Harris, inclusion assistant at Swansea City's Community Trust, said: "The return of these sessions is vitally important for the disabled community of Swansea.
"They will provide an opportunity for people to get back into sport after what has been a very testing time for all.
"The participants are able to gain skills that are required in everyday life like communication and teamwork, so the benefits they get from attending these sessions are vital."
If you wish to sign up for one of our autism-specific sessions in October, click HERE.
To register for a PAN-disability session this month, click HERE.
Please note that a new registration link for the Every Player Counts programme will be released in November, so stay tuned for further details.