World Mental Health Day 2020 | Focus on Premier League Inspires
6th October 2020
Foundation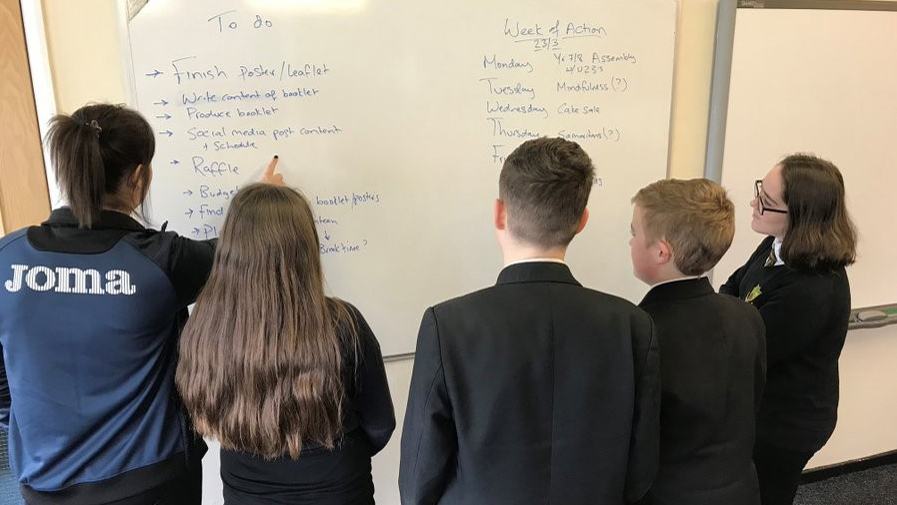 In celebration of World Mental Health Day on Saturday, we give you an insight into the work done in this area by Swansea City AFC Community Trust's Premier League Inspires project.
The aim of Premier League Inspires is to use the power of Swansea City as a positive force to inspire young people to develop the personal skills and positive attitudes to succeed in life, in partnership with the Prince's Trust.
Part of the project offers secondary school pupils a chance to take part in a Health and Wellbeing course designed to inspire a healthy lifestyle and build confidence.
Participating young people take part in a wide range of workshops which focus on areas that could help support an individual's overall mental health.
The Health and Wellbeing course is packed with activities that focus on areas like physical activity, sleep, social media, how to build positive relationships and diet. These aim to provide the knowledge and understanding that young individuals need to feel good about themselves – both physically and mentally.
Included in the programme are more specific workshops aimed to improve mental health. Inspires works with the participating pupils to help them understand that everyone has mental health, teach them ways in which they can improve their wellbeing, and to provide information about charities that are able to help them if they need support away from the school setting.
All the workshops are created to be engaging and informative. As a team, Inspires recognises the importance of understanding the pressures young people face and have tailored their content to be relevant to them, and feedback from participants demonstrates that the project has a positive impact on the targeted individuals.
Their work in local secondary schools is best summed up by one young person in Port Talbot who felt that taking part in Premier League Inspires had 'taught me how to look after myself and make lifestyle changes that have made my life better.'
For more information about the Community Trust's Premier League Inspires project, email graham@scfccommunitytrust.co.uk.