Swansea City to dedicate Tuesday's match to Football v Homophobia
25th April 2022
Fans
Swansea City is dedicating Tuesday's Championship match against AFC Bournemouth to the work of international initiative Football v Homophobia.
The campaign was founded by The Justin Campaign in 2010 to make a clear stand against homophobia and transphobia in football, and works to remove discrimination based on sexual orientation and gender identity from the game.
In 2014, Pride Sports took over delivery of the campaign and Swansea City is one of a number of football clubs globally who back the campaign every year.
Carys Ingram, chairperson of Swansea City LGBTQ+ supporter group Proud Swans, explained the importance of the campaign.
"It was launched to raise awareness of the issues people from the LGBTQ+ community face when attending football matches," she said.
"It's grown and grown into an international campaign which does work all year around, but they use football to educate and make visible the challenges for LGBTQ+ people.
"It's up to the clubs how they want to support the initiative, but Football v Homophobia provide graphics and fact sheets.
"Swansea are taking part this year – as they have done for years – by dedicating Tuesday's match to help with the visibility of the campaign."
Proud Swans work hard all year round to ensure that Swansea City provide a welcoming and enjoyable experience for LGBTQ+ people.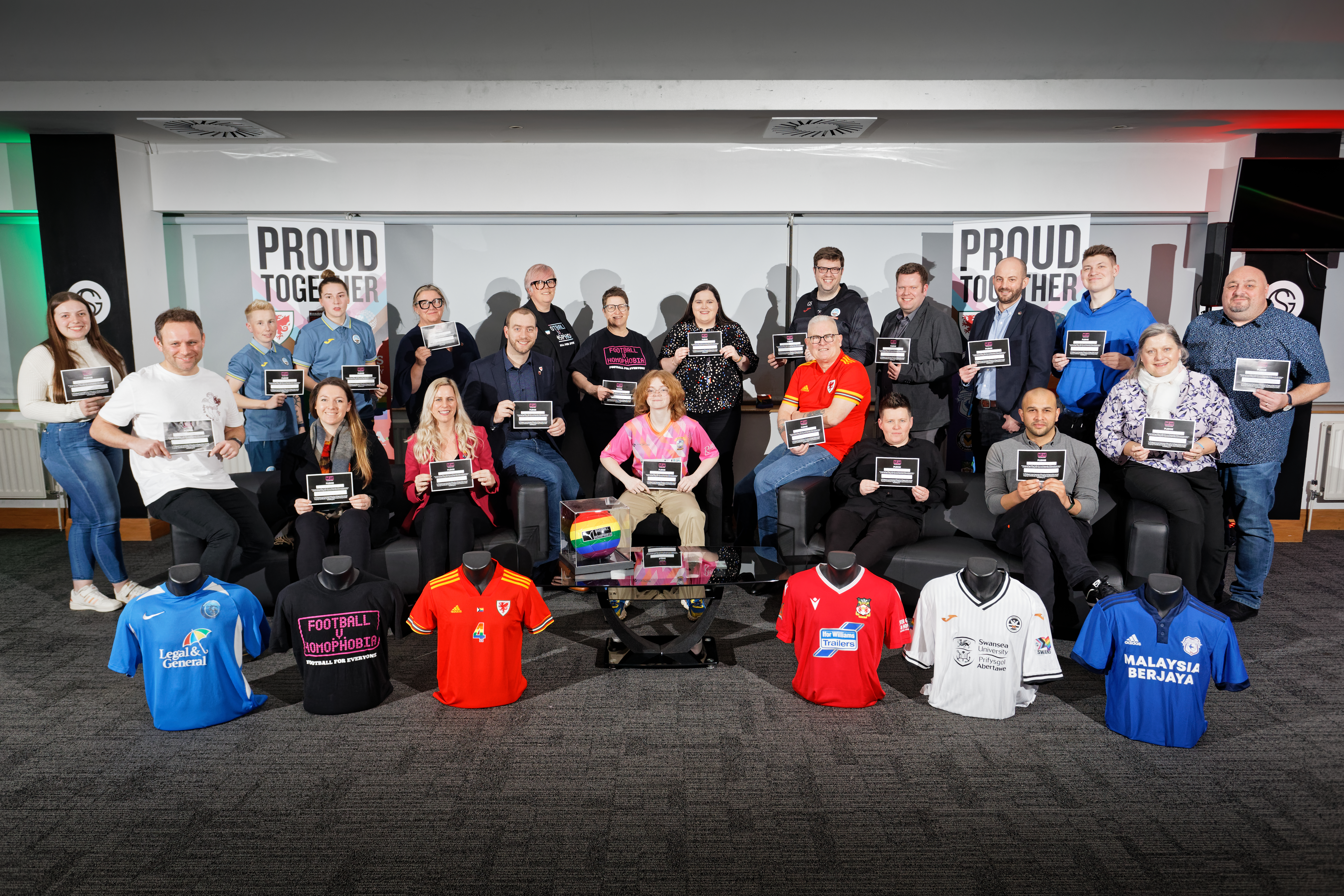 During the 2021-22 season alone, the club has worked with the supporter group on a number of key initiatives including: taking part in Stonewall's Rainbow Laces campaign, hosting the inaugural Proud Together event, having representation at the EFL's first LGBTQ+ fans forum, and unveiling a pride merchandise range which is on sale at the club shop.
While initiatives, campaigns and activities which raise awareness of the issues affecting LGBTQ+ people are important to tackle discrimination, Football v Homophobia asks people to be allies by reporting the use of homophobic or discriminatory language  via communication systems.
Within the Swansea.com Stadium, supporters can use the safe text number to report discrimination quickly and anonymously. Find out more here.
Carys added: "We talk a lot about visibility, education and awareness, but we don't always talk about challenging and reporting.
"We were really lucky with Swansea City to be able to build a reporting system in the stadium, and I think what I took from that, is that you've got a comfort zone. People know that they can come to our stadium and there is someone there for them if they need it.
"Hopefully, we never have to use it, but we have it there for a reason. It can take the power from the bully, and gives it to the victim and people in our community know that discrimination won't be tolerated in our game.
"Reporting and challenging also builds a big part of allyship. The LGBTQ+ community wouldn't be as empowered as it is without allies and that reporting can be down to allies because unfortunately, some LGBTQ+ people don't report things because they feel so beaten down by the situation."
As well as providing education, challenging discriminatory behaviour, and raising awareness of issues, Football v Homophobia puts a lot of emphasis on visibility, something Carys and Proud Swans are particularly keen on with their flag displayed prominently in the stadium on matchdays.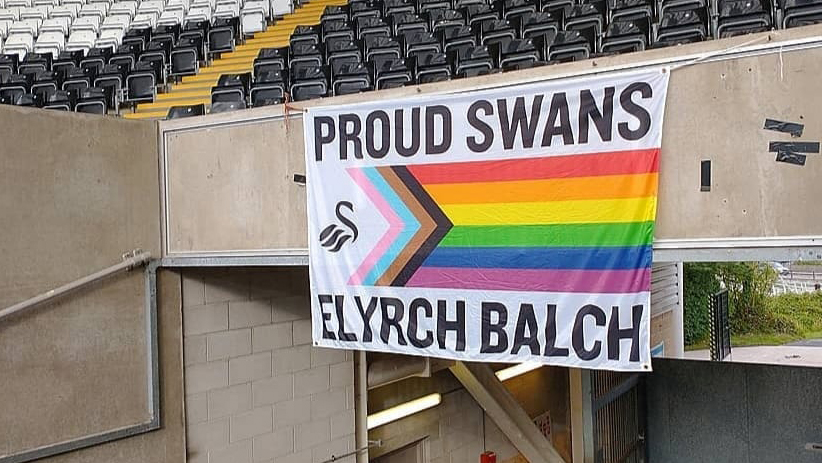 Carys believes that even such small gestures can be really important for supporters attending matches at the Swansea.com Stadium for the first time, and she has received first-hand feedback from a supporter who felt immediately welcome when they spotted the logo being displayed.
She said: "We've had one person who emailed us saying that they'd come back to the stadium after a few years and they weren't that comfortable returning, but they saw our flag and knew immediately that they were safe and that there were other people in the stadium like them – part of the LGBTQ+ community.
"So that flag has made a massive difference to someone.
"All I want to highlight is how much Swansea is doing as a club. In the last year Catherine (Thomas) and the club have been so helpful in raising our visibility and these initiatives come just as much from the club now as they do from the Proud Swans."