One year of the Former Players' Association
8th September 2022
Foundation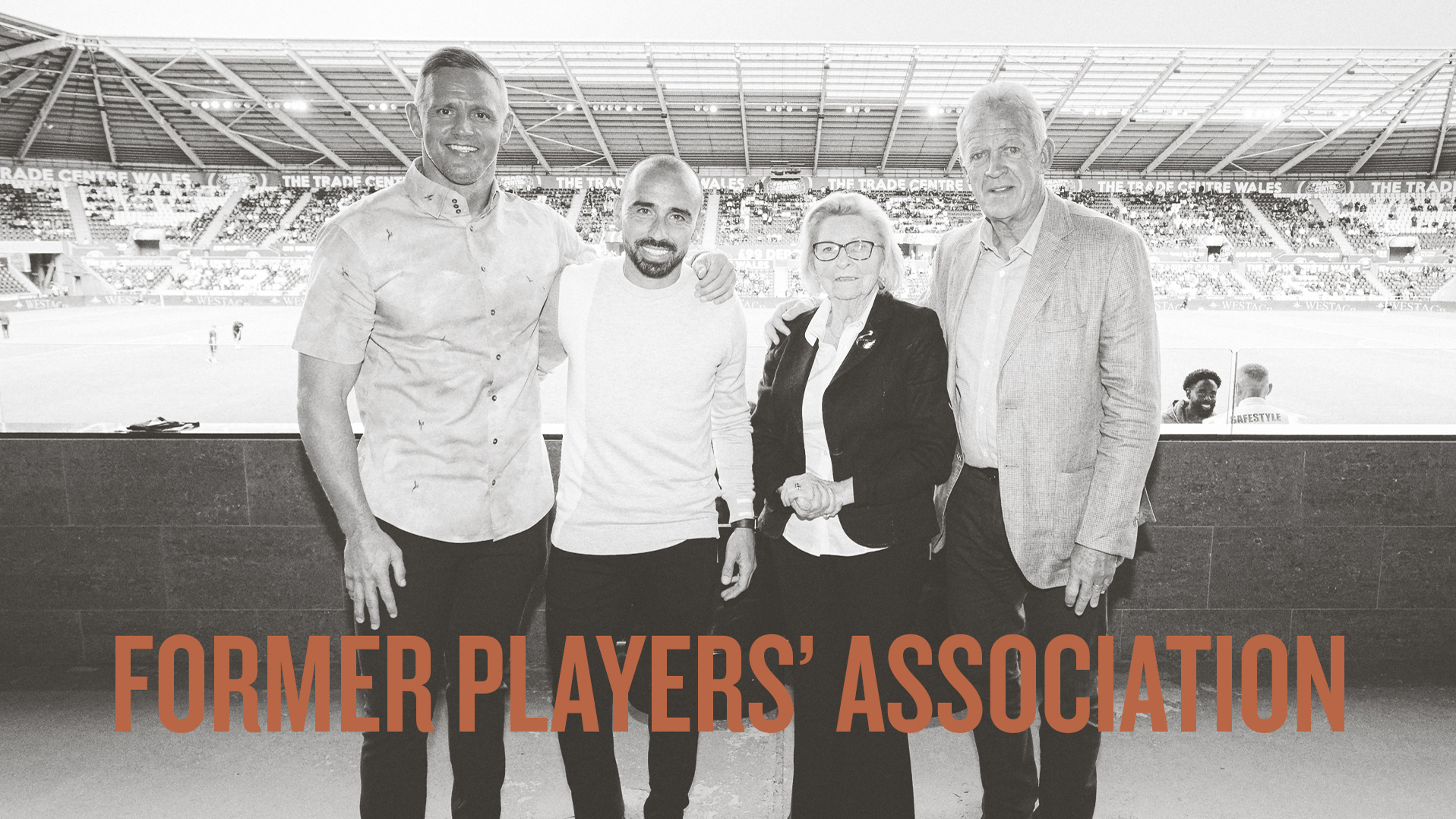 Just over a year on from the launch of the Swansea City Former Players' Association in August 2021, we look back on some of the work the organisation has done over the first 12 months of its existence.
The FPA is grateful to all those who have signed up to join the association and all who have played a part in fundraising events and initiatives. We hope to use this as a foundation stone for a successful future.
The FPA exists to unite those who have worn the club shirt and who wish to continue or renew their links with Swansea City Football Club.
The FPA is free to join and is open to men and women who have played for the club. If you are a former player, or know someone who represented the club, then sign up and join us.
The FPA's primary aims are to promote friendship, support and charitable work, including fundraising, by bringing together players from different generations and different eras.
It will also offer an opportunity to add to the archives of Swansea City Football Club by giving former players a platform to share their stories of life as a Swan. 
The FPA section of the website features interviews with former players including Owain Tudur Jones, Mark Baker and Natalie Ashford, as well as the players' representatives on the FPA committee; Leon Britton, Alan Curtis, Esme Allchurch, widow of the great Ivor Allchurch and Lee Trundle. You can access more features and news stories HERE.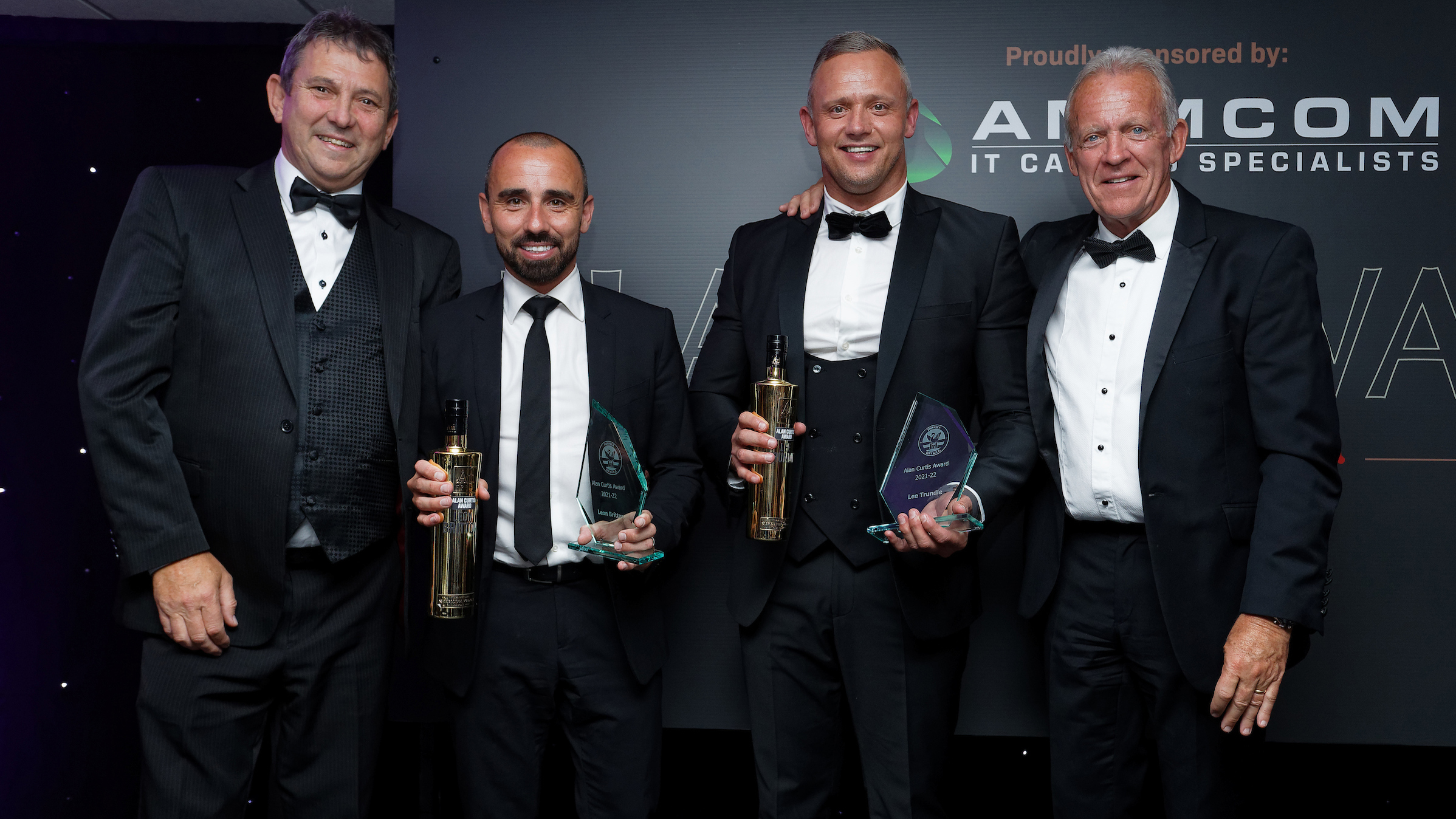 August 2021 
The FPA was launched.
Swansea City Chief Executive, Julian Winter said: "The FPA is about communicating with and acknowledging anyone who has played for Swansea City.
"I think that feeling of being welcomed back to your football club is a really key thing. 
"Footballers are generally quite proud people and won't push themselves into that sort of communication but if they're asked that is a completely different equation.
"So, this is about creating a vehicle that can go out and communicate with our former players, embrace them back into the football club and for them to feel continuously part of something and then to be there to help each other. 
"We all get into difficult circumstances throughout our lives whether you are of the older generation or younger generation.
"It has got off to a really good start in terms of numbers. Alan Curtis, Leon Britton and Lee Trundle are the key figures in the FPA, and we look forward to welcoming more former players into the association in 2022."
September 2021
It was confirmed that Swansea City is the only club to include former players from its men and women's teams in its FPA, a move praised by Swansea City Ladies first signing, Natalie Ashford. 
"Considering that the women's game has grown so much over the years and certainly compared to when I was playing, this is a brilliant step for the club to take and hopefully it will be one that others will follow," said the former Swans Ladies player.
October 2021
FPA committee and guests took part in a memory walk in aid of Alzheimer's Society Cymru.
The event raised £1,290 for the charity.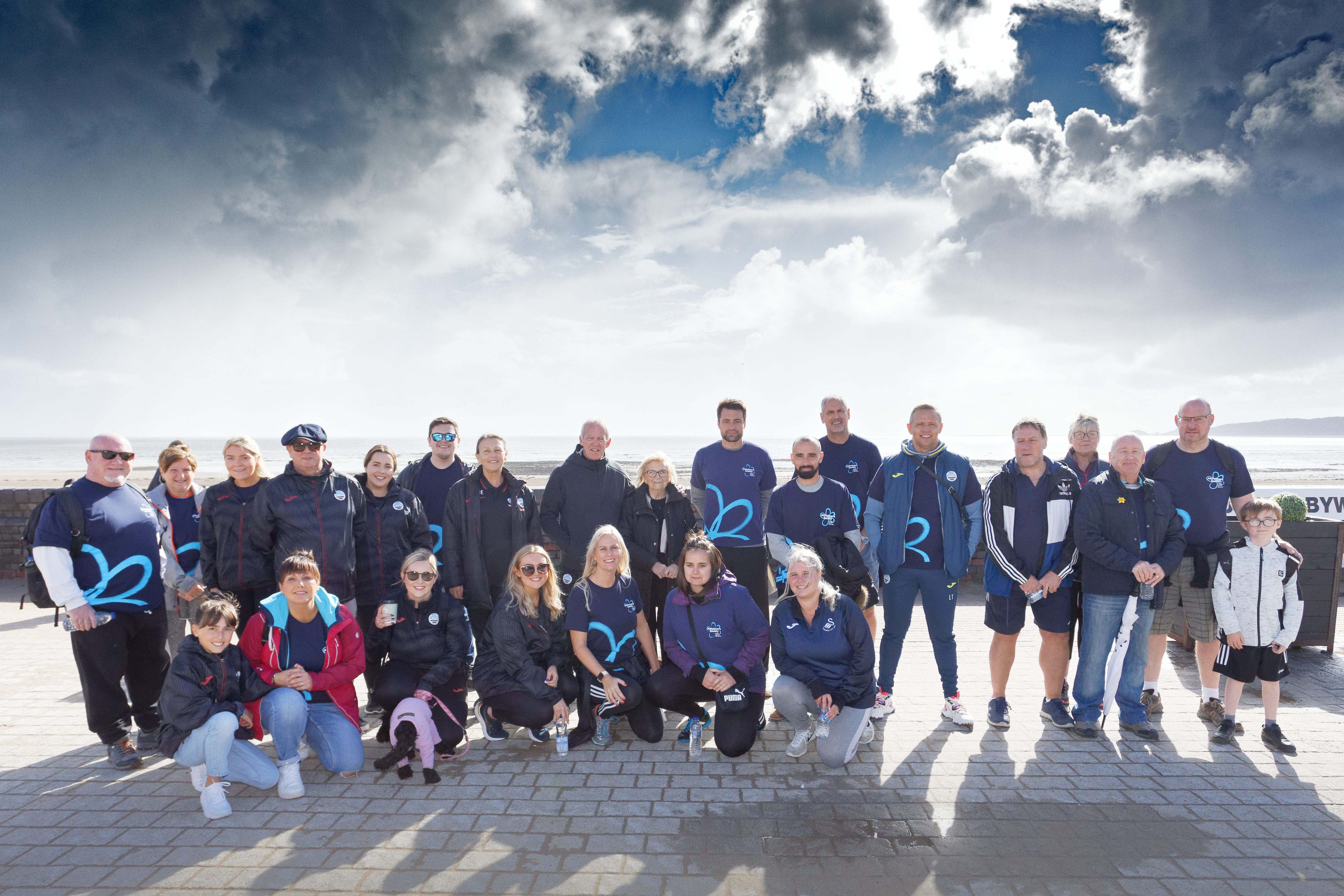 November 2021
First FPA social event held at the Swansea.com Stadium.
FPA chair, Lee Trundle, explained what they wanted to achieve: "We wanted to get people together to explain what we want to do as an FPA and how we are going to try to help them.
"One of the reasons why we started the FPA was for the players to have a contact if they needed any help in any way."
February 2022
The FPA marked Time to Talk day with an open and honest conversation with Swansea City chaplain and PA announcer, Kev Johns.
"We can't underestimate the power of talking. It's vital because sometimes all a person needs to do is talk and that puts their issues into a better context and them in a better frame of mind," he said.
"Footballers talking means others, fans, who see them opening up, will do the same and that is so important."
March 2022
The FPA celebrated International Women's Day (March 8) by speaking to former club secretary Jackie Rockey, who served the club for 19 years and remembered the great Dolly Phillips.
The FPA held a pre-match get together before the Birmingham game on March 19. Committee members and former players including Nigel Stevenson and Anthony and Martyn James shared a drink and a chat before kick-off
May 2022
Swansea City's player awards served as an important fundraising event for the club's Former Players Association.
Over £3,000 alone was raised by the kind donations from those in attendance on the night, and will go towards supporting registered members of the FPA. 
FPA committee members reunited at the Vetch Field to unveil the official blue plaque on the site, which is now a multi-use games area.
August 2022
The FPA launched a financial support scheme for ex-players in need of financial assistance. Honorary club president and former player Alan Curtis said: "It's for players who may be struggling during difficult times, especially at the moment, and if we can offer them some kind of financial assistance then that would be a great thing."
The FPA continued their incredible work with Alzheimer's Society Cymru as they became the official charity of the Former Players' Association.
Ex-Swans who want to be involved with Swansea City Former Players' Association are asked to fill in the  registration form  HERE.